Custom Dennis Watkins Playing Cards
Dennis Watkins teamed up with the Delicious Design League to create this custom deck of playing cards.
Printed by the United States Playing Card Company, these cards feature custom artwork on the faces and a back design inspired by the luxurious Palmer House Hilton Hotel.
These cards are printed on the same card stock and have the same air-cushion finish as Bicycle Rider Back playing cards, making them the perfect go-to deck for gaming and sleight of hand magic.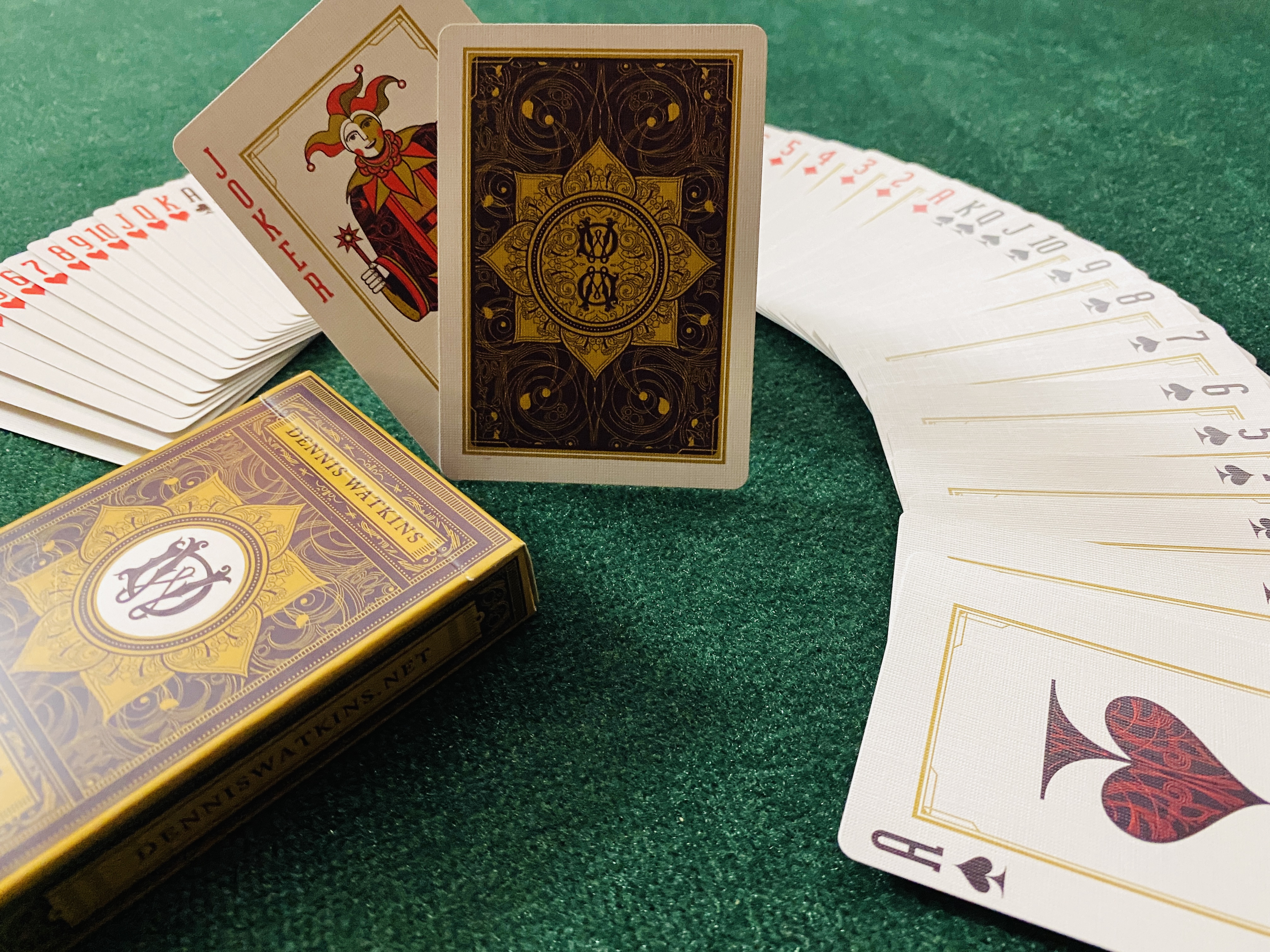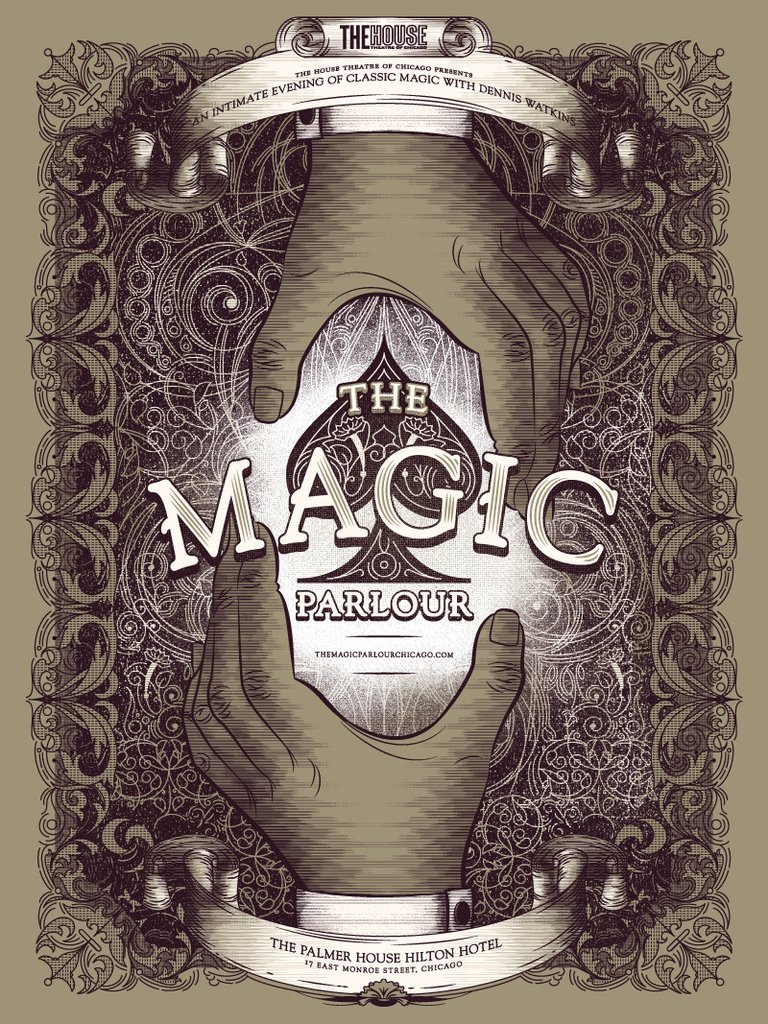 Autographed Legacy Magic Parlour Poster
Designed and screen printed by the Delicious Design League on luxurious gold paper, these souvenir posters are 24" x 18" and are perfectly suitable for framing.
Each one is autographed by Dennis Watkins.